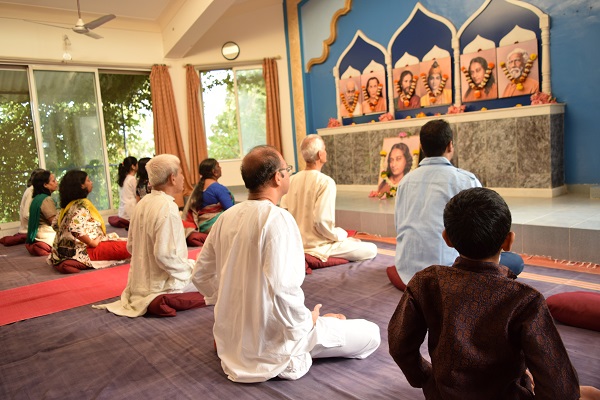 For the month-end retreat at Sarovar Sadhanalaya (Khanapur), devotees need to register by calling or messaging 9890199093 at least a day before the scheduled program. Please note that a special mailer will be sent out a week before this monthly program.
A typical month-end retreat structure is as follows:
Saturday -
4 PM to 4:20 PM - Energization Exercises
4:20 PM to 8:00 PM - Long Meditation
8:00 PM onwards Dinner
Devotees who stay back at Sadhanalaya may continue with spiritual reading, nature walk, meditation etc.
Sunday -
7:30 am to 8:15 am - Breakfast
8:30 AM to 8:50 AM - Energization Exercises
8:50 am to 12:30 PM - Long Meditation
12:45 PM onwards - Lunch